Buy now online – E-Book!
KONSTRUKTIONSLEITFADEN FERTIGUNGSTECHNIK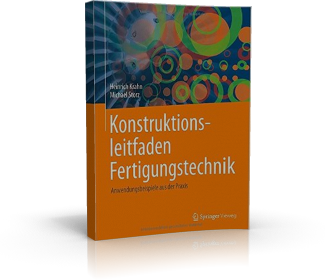 This textbook shows examples of proven design solutions from the jigs and fixtures . It will include special devices, as well as supporting and positioning over and systematically presented in full section with legend and as a CAD model . All 3D designs in this book are digitally stored as solid models on a website and can be downloaded free of charge. All data are in different file formats ( step, iges , dwg) deposited.
The book-version contains 332 pages
E-Book – German  39,95 Euro inkl. MwSt.